Guess Who's Back? Back Again...(Shady's Back. Tell a Friend)
As you may or may not have gathered by my
last post
, I left you all for less than a month. It was so strange to not be blogging and reading comments and interacting with you guys, but it was much needed. Also, it gave me some time to finally catch up on LIFE, which is always a plus.
All this to say:
I'm back.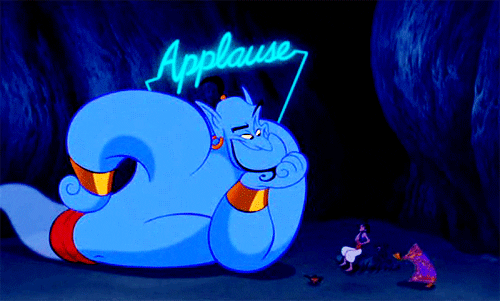 February was the first month in almost two years that I have not written a Favorites post. WHAT? Each night towards the end of the month, I would mentally run through every item I was going to list, what music I was listening to, what books I had adored, etc, then I realized it didn't matter because I wasn't writing a Favorites. Man, that was strange.
We here at An Odd Blog are very excited to be back in the blogosphere
(which took me longer than it should have to figure out how to spell it. It's a difficult word, okay? Don't look at me like that).
Since I took the hiatus, you may find yourself asking things like "Why did you do it? Why did you leave us?" or "You took a random hiatus. How do I know what to expect now?" or possibly even "How do I know an alien race hasn't taken over your mind and is slowly taking over more minds through blogging?"
These are all fantastic questions. I will answer them the best I can.
Bookish flailing.
Some photography???
maybe.
no promises.
More writing updates.
BATTLE PLANS
Favorites posts (unless y'all hate them. If so, please let me know.)
A vlog someday (probs not this year because I am shy).
Another bookshelf tour.
Movie reviews.
You know, normal stuff.
What's that? You want to know if you can give me chocolate and cupcakes because you're so happy I'm back? *blushes* Oh stop (hand 'em over).
Toodlepip
P.S. I have to do the mandatory blogging gif that everyone who goes on a hiatus uses. Guys. I have to, otherwise I'll be kicked out of the Blogging Association (it's totally real).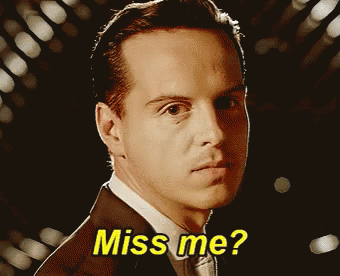 There we go. Now I won't be kicked out.