January Favorites| Arson, Gummy Bears, and So Many Emotions + EVEN MORE SHARKS (what else did you expect?)
First Favorites of the new year! Wow, I know everyone says this all the time, but who cares about originality. "Where is the time going?" - Everyone in the world.
Quick Update:
I took a little (self-guided) tour of a few bookstores in my general living area with my mother. We ran through the rain, ate copious amounts of chocolate samples, and bribed a rabbit (and that's just the beginning of the shenanigans).
I acted in a short horror film a few friends are putting together. I am both horrified (haha, see what I did there?) and excited to see the result. I have a rocky relationship with my acting skills...
I went full on creative on my journal, pasting random pictures and quotes all over. I was feeling sad that everyone's bullet journal was so much more colorful and exciting than mine, so I decided to stop pouting and do something about it. It was super fun. Pics coming soon (??? Maybe. Don't hold me to that because there is a 78% chance that I will forget).
I wrote a really bad poem, trying to be creative and whimsical, but it is a jumble of words and things that don't even make sense, and not in a poetic way.
The 5 story tall apartment building under construction right next to my father's work burnt down. I went with my father to watch the fire and make sure that his business was okay. It was actually crazy, and I was surrounded by hooligans and sketchy people at 12:00 am because that's when the fire was raging. It made it onto the news, and was a once in a lifetime experience. Also, the fire chief said it was arson!
Book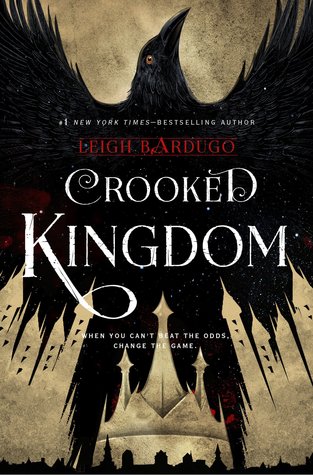 Crooked Kingdom: I've been obsessed with Six of Crows from the very second I read it, and I quite honestly didn't know how Crooked Kingdom was going to top that, but it clearly did not disappoint. I am a silly jelly bean for doubting Leigh Bardugo.
The Queen of Blood: This book had been forced to the bottom of my TBR pile because of my carelessness and general tendency to put off books that are larger than a paper clip. I was forced to read it because I owed money. I owed a lot of money...
Music
I've been listening to a lot of random Ed Sheeran songs. His latest one is basically the catchiest song ever.
Character
Sophie!! I'm finally plotting this novel and developing the characters. She is the world's most precious little crazy person. I'm super excited about Strange Sights in general. It's going to be awesome. I should do a post on the progress it's making/my other writing projects as of late. Because clearly the world needs to know my next bestselling idea.
Blog Post
Editing Encouragement by Katie Grace ↣ Because I was right in the middle of those editing blues when I read this.
positive thinking 101 by Acoustic Erin ↣ Because DANG this girl can always manage to write exactly what I need to read. I'm 37% sure she's psychic.
Drink
This month, I have been adoring both of these two teas (no I have not been sponsored by Trader Joe's, but I mean, I wouldn't complain if I had. Trader Joe's? GIVE ME MONEY).
Also, doesn't that look like the friendliest, sweater-wearing bear in the world? I bet he's Winnie-the-Pooh's cousin.
I am a little concerned for the lemur though. He looks as though he has too much caffeine and hasn't slept for a week. Maybe he should cut back on the black tea. Lemur, honey, are you okay?
Food
This month, a couple friends of mine made a short film, and I participated for one reason and one reason alone. THE SNACKS. I was promised delicious food and assorted unhealthy things, and I was given exactly what I was promised. My favorite food this month is gummy bears. There is nothing like them (except for maybe gummy worms, gummy sharks, and those gross gummy hamburger things. Blech, who eats those?).
Aren't they beautiful (and slightly terrifying)?
Tv Show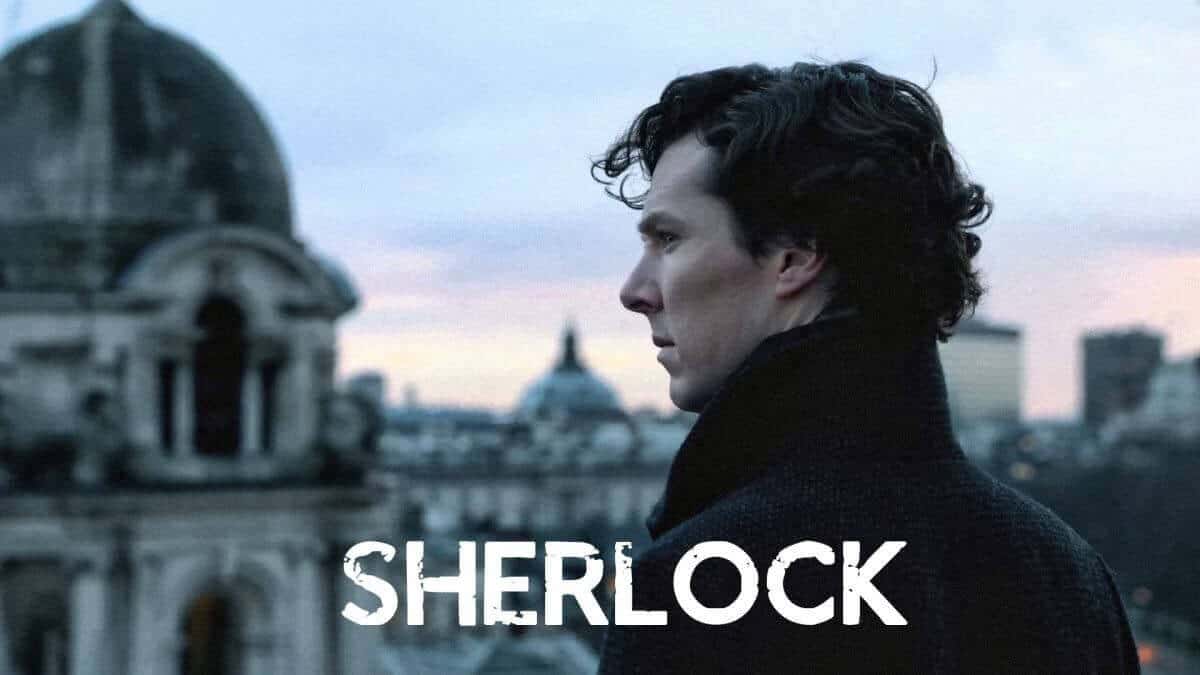 Sherlock, Season 4
:
I was not prepared for Season 4. It delivered some things that I am not necessarily a fan of, but for the most part, IT WAS SO INTENSE. The last episode of the season was my favorite. It was emotionally intense and it really pushed the characters we know and love to a new level. MANY TEARS WERE SHED.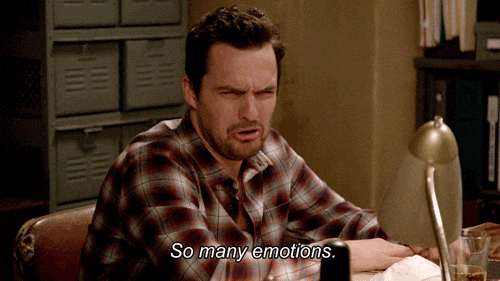 A Series of Unfortunate Events:

I was skeptical about the new series at first because I cannot be satisfied by anything. Of course, I slowly became more and more excited, counting down the days like I was counting down to Christmas. I wasn't disappointed. It was crazy and hilarious and JUST SO MUCH YES TO SETS. The sets were really what made this TV show.
I adore the little hints and references that were sprinkled throughout the show. I would energetically slap the shoulder of whoever was beside me and die of laughter because references that only you get are the best kind. I mean sure, you look a little crazy because no one understands why the heck a sugar bowl is so funny, but that's the price of being superior.
Movie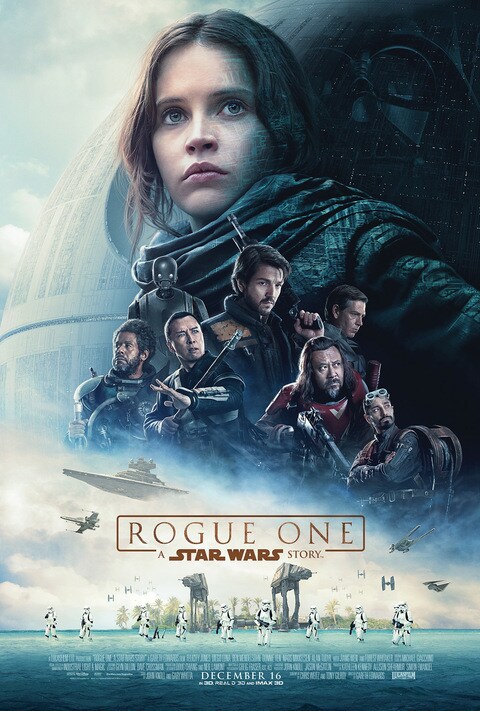 Rogue One:
WHAT JUST HAPPENED? I walked into the movie theater (I saw it in an old-timey theater, btw. Yes, it was as amazing as it sounds) ready to like it, but...I was so wrong.
Thoughts I had while the title screen came up.
This is going to be good.
I can just tell.
We got some smuggled snacks, spacious seats, and my BFF beside me.
#perfectNewYearsDay
Thoughts I had walking out of the theater.
what
how
who had the right to make that movie
i'm not okay
I am the exact opposite of okay.
I'm not crying, you're crying.
I am very glad it is raining.
Thank you, weather gods, for blessing me with convenient weather.
everything hurts.
I'm dying.
I think it might just be my new favorite Star Wars movie. It was visually stunning, hilarious, and THE CHARACTERS WERE FLAWLESS AND PRECIOUS. AND THE EMOTIONS.
Penelope:
I saw this on Netflix, and I have heard a lot about it, so...why not? It was adorable. It wasn't anything crazy amazing, but it was a fun, lighthearted twist to the
Beauty and the Beast
tale. Also, I would just like to say that Penelope's little nose is in no way equivalent to a boar face and fangs. I think she got off easy. If I was going to curse someone, I would make sure that they were
properly
cursed, as in: children screaming in the streets, people pouring bleach in their eyes so they wouldn't have to look at said cursed human.
It's beautiful.
Sharknado:
If you have been with us here at An Odd Blog for a while, you'll know that my mother and I have been watching all the
classic shark movies.
I decided that I had to see the most critically acclaimed, welldone shark movie of them all.
And I was not disappointed
. I quite literally could not stop laughing. The inconsistencies, bad acting, terrible special effects, and hilarious plot twists make it up to be a cinematic masterpiece that anyone would be lucky to watch.
The Little Prince: This was a 11:30 pm viewing. I had a deadline for something and was nowhere close, so I thought "What better to entertain me yet not distract me than a cartoon that probably won't be anything super amazing. 106 minutes later, I had gotten exactly zero work done and was very emotional over a plant. This was a really sweet movie, and the papery style of animation was perfectly fitting to the fanciful and delicate storytelling that is sprinkled throughout this film.
Congrats if you made it through the entire post. You get a gold star and a pat on the head.
How was your January? Did anything awesome happen to you this month?

Can you believe we're already a month into 2017? I don't. I'm pretty sure it's actually aliens speeding up our time. Those darn aliens...
Toodlepip