December First| DO YOU KNOW WHAT DAY IT IS (well, I should hope so because I just said what day it was. Weren't you paying attention?)
PEEPS
DO YOU KNOW WHAT MONTH IT IS???
DO YOU KNOW WHAT THIS MEANS??
*deep breath*
You may or may not have noticed that all of your calenders say December. At least mine does...
So,
my point is: ALL ABOARD THE CHRISTMAS TRAIN.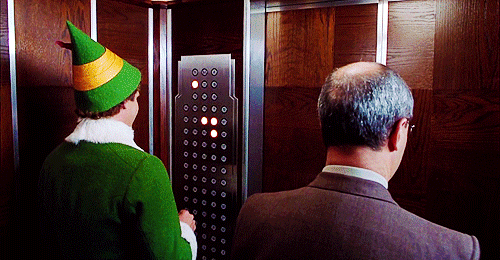 Around November 23rd, I felt the Holly Jolly beginning to creep into my soul. By November 24th, I was humming Christmas tunes. By November 25th, my room was decked out in other assorted merriment and general Christmas-y paraphernalia.
This is the month Christmas begins officially.
My sister and I have already gone into full Christmas mode. I'm skipping around in a bright red sweater, whistling "Jingle Bell Rock" all the day long.
I've gotten 80% of my Christmas shopping done in two days, and boy do I feel broke. There's a pile of presents in my room, waiting for the tree to be set up so we can scatter them beneath. I don't think I'm going to be able to wait 'til Christmas!
A list of fun things about Christmas.
There are presents
and most of the time there is chocolate.
Twinkle lights are pretty cool, too.
Have I mentioned the presents?
I just really like getting stuff.
Trees are great.
Um, food is important...
Christmas songs get stuck in people's heads really easily.
so as soon as you start humming one, it is in people's heads for the rest of the year.
FEEL THE POWER
As much as I love Christmas, I'm pretty sure I have the wishlist of an 80 year old woman who lives in Antarctica.
My Wishlist:
socks.
fuzzy socks.
sweaters.
fuzzy sweaters.
flannel pajamas.
an animal onesie.
literally any kind of onesie actually.
MORE SOCKS.
See? For some reason, even though I live in a moderately warm, though very rainy state, I JUST LOVE ALL THE FUZZY AND WARM THINGS. Maybe this is where my love of bears come from... I mean, they're fuzzy and adorable, but they can also kill people. #goals
but i'm getting sidetracked again.
I am ready for a month of jingle bells, felt antlers everywhere, and no shortage of fake snow (or if you're extremely blessed, real snow. Either way, I just want snow!!!).
Are you excited for Christmas??

Because I know I am. Do you have any Christmas traditions? Fun stories from when your Aunt Ethel dove into the shrubbery?
Toodlepip