June Favorites 2016
It is over halfway through the year, and so far it has been the best year for me yet.
Quick Update: I have been having Bible studies basically every morning. I went strawberry picking and helped make jam. I almost finished formatting my novel, and I am about to give it to my brother for him to read (on a completely unrelated note, I have also taken to stress eating and pacing). I dyed 3/4ths of my hair blue (just for fun), and also stained part of my neck, hands, and eyebrows blue for a week or so. I watched
Star Wars: The Force Awakens
for the 3rd time and still had a heart attack when those words started scrolling across the screen. I lost about a third of the edited part of my novel and had to go through and re-edit it. I died of old age whilst STILL waiting for
The Raven King
to get to the library. #needatimeturner
Book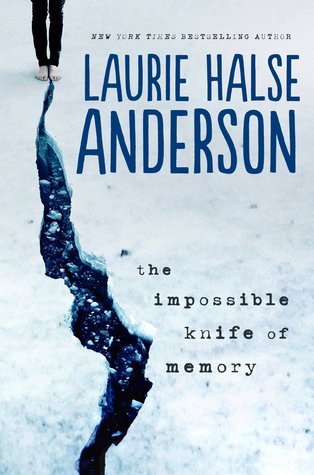 I have been a fan of all the books Brandon Mull has written, and this series is no exception. This is the fourth book, and it did not disappoint. I am even more excited for #5 which I guess means that #4 did it's job.

The Impossible Knife of Memory was recommended by a blogger I follow, and I DEVOURED IT. It was very intense and deep whilst maintaining a certain lighthearted aspect that balanced it perfectly. As soon as a certain character was introduced, I knew that I would spend the entire book wanting more sarcastic and witty one-liners from him.
Music
Not only is this song super relaxing, but it's also a really good worship song. I can't seem to stop
listening to it
.
Character
Guess who's all grown up? Guess who made an appearance on Mako Mermaids? Guess who is successful and still rockin' a tail?
I am very attached to H20: Just Add Water as it basically embodies my childhood, and when I saw Rikki on Mako Mermaids, I kind of died. It was great. Of course, the first thing I did was get my sister and babble about how "Rikki's here!" It was great.
Blog Posts
Because self-promotion and sarcasm.
Everyone must read this, it should be law.
Wonderful characters! Inspiration!
Every writer, artist, or
insert profession here
could use this.
Because TRUTH
All the lovely pictures.
Drink
I literally have been inhaling tea more than anything this month, though I did cheat and have some coffee because WHO CARES ABOUT ALLERGIES? Not this peep.
Food
I have found that salmon is a delicacy of which I can not get enough of. This year for Father's Day, we had a nice dinner with my grandparents, and we had salmon and an assortment of other delightful foods, but mainly salmon. It was delectable.
TV Show
I know what you're all thinking, why is the person who watches H20: Just Add Water and When Calls the Heart (just to name a few of the preciouses) watching a TV show that is TV-MA for violence? BECAUSE IT'S AMERICA (and because I have a high tolerance for these things). This show is PRECIOUS. I can't get over how good it is. For a while, I wasn't planning on watching it because of the rating, but then I thought, "You know what? I am an adult capable of making good decisions smart. If it gets to be too much, I'll just step away and have a Bible study."
The characters are all adorable avocados.
Movie
I have been anxiously awaiting the day that I could see Zootopia for a while, and I finally did. It was so fun because I got to see it with some family friends. We were all melting into puddles of laughter the entire way through. I would say that this movie has some of the most...sophisticated dark mature-ish humor in any Disney movies I've seen in awhile. Not the "oh I never got that as a kid" humor, but more of a "I can relate to that as an older person who has experienced that".
Basically every character that came one screen, I wanted to hug and squish and squeal because they were all just SO CUTE. Though I'm sorry, I know being called cute is offensive to rabbits. *nods wisely* I have learned much from this film. Though it does conflict with the Hoodwinked lesson that I learned at a very young age (Never trust a bunny).
Despite that fact that some bunnies are shifty, recipe stealing monsters, Judy was adorable and sweet. The best part was, I think everyone in the audience was able to identify with her in some small way, so the entire movie was actually really inspiring and had a great message.
But once again, THE CUTENESS WAS ASTOUNDING.
Mummy, can I have one?
Toodlepip