Free Advertising and Cults
So much caffiene!
Don't mind me, just guzzling coffee (
I'm technically allergic, but what are allergies really, other than the universe trying to put restrictions on our enjoyment?
) and blasting Owl City. I'm currently home alone, so I'm having a little party all by myself. And aren't those the best kind? Yesterday (it may not be yesterday by the time I post this) was crazy. I woke up at 4:30 am and felt
my will to live slowly be sucked away every hour that I was awake
exhausted.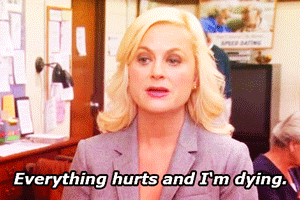 We drove down to some undisclosed location (I don't remember exactly where it was) for a project that a
group
we know was filming.
My sister
was there to help with makeup, and since I was already going to be down there, I ended up being an extra.
It was a lot of fun. To be honest, I'm
a little bit
really awkward and around people I don't know very well, I don't talk a whole bunch. But guess what? I was the one that started conversations a couple times. *throws confetti* Yay me.
I started a cult with
a crazy person
, and a surprising amount of people joined. We are officially the Kangaroo Ladies. Shout out to
Edna
,
Morgan
,
Tiana
,
Mary
, and Faith.*
*
I should be getting paid for all the free advertising these people are getting out of me. I would accept chocolate waffles.
On the drive back, my sister and I watched half of
Pitch Perfect 2
and ate half a bag of Veggie Straws. Overall, that day was a blast, and I wish I got to see those people more often.
I'm surprised that I was able to survive on only 4 hours of sleep and half a cup of green tea.
That's me...
Now I'm listening to
Good Time
, and I just know it's going to be stuck in my head for at least a week.
Peace out peeps,
Toodlepip