May Favorites 2017| I Am a Sea-Witch and How I Want To Die + IMPORTANT ANNOUNCEMENT
This has been a really full month. Lots happening. Can barely remember any of it.
Quick Overview
I started working out basically every day. At first it was because I wanted to get stronger, so I huffed and puffed through it, fighting the urge to lie on the floor and eat corn chips, but then after a couple days of it, I realized that I actually looked forward to working out! I know, I never thought that I would be one of those people. Yikes.
My sister left to California for almost a week, and I had a bit of a crisis (as one does) about the fact that we're all getting so old! She's not old enough to be on a plane by herself, but she went anyway. Pshh, rebellious teenagers (just kidding, she's technically an adult now. WHEN DID THIS HAPPEN??).
I finished Algebra 1. I AM FREE. Now all I have to do is take a test that shows: Yes, I do know math well enough to function as a proper human being (haha, I have them all fooled).
My mother and I went on a mini-road trip. We stayed with family friends for three nights and then drove around the area, stopping in various chocolate shops (we have a problem) and bookstores.
WE HAD A LIGHTNING STORM. Which is my favorite weather. It's right up there with snow. It poured sheets of rain, flashes of crisp white lightning cracking across the sky. I LOVE LIGHTNING.
Not that kind of "Lightning".
I was able to hold the kittens again that I mentioned in my previous Favorites post. They were much more playful, and they loved the rips in my jeans. I have the scars to prove it.
Stay tuned 'til the end of this post for an exciting announcement!
(or if you're a curious cat like me, you'll probably just skip to the end)
book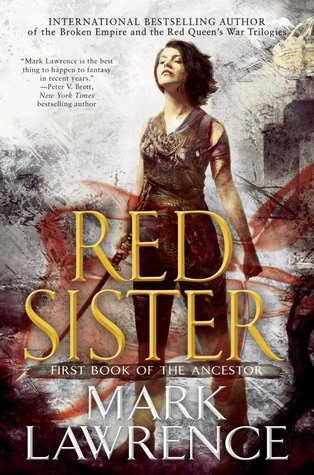 I only give this three stars, even though it is full of things that I love (deadly females, female friendships, deadly female friendships). I am left a confused puddle of conflicted feelings because I know that technically there were many things that I didn't like, but also I KIND OF LOVED IT! But I also know there were things that I yawned at, maybe it could have been a couple chapters shorter in the middle??


song
OMG, I have cried so much listening to this song. It couldn't have come at a more perfect time
(surprise, surprise)
. I have been lowkey obsessed with all of Steffany Gretzinger's music. She sings so effortlessly. Can I have a good singing voice? I'll do anything it takes
(even if that means becoming a sea witch and stealing some lovesick mermaid's voice)
.
tea
You know, I thought that I would run out of tea to talk about, BUT NO. This month we got a lovely new flavor of tea that is perfect as an iced tea.
Blueberry tea.
I adore it very much.
Despite the name, it's a lovely shade of purple, which is a royal color (it knows me for the queen I am).
It tastes very much like its namesake.
It quenches my thirst whilst I endure the blazing sun of a Northwest mid-spring.
You know, the 75 degrees that reduce me to a melted popsicle.
OMG I CAN NEVER LEAVE WASHINGTON. There are temperatures higher than 75??
I would melt!!
As you all know, my preferred way to die would be: drown in a pool of tea, and I think that now I would choose blueberry as my prefered flavor.
blog post
I don't mean to be braggy, but I LOVE THIS POST. I had so much fun writing it, and I think it turned out great
(if you agree, feel free to express your congratulations on a fab post by sending me nonperishable baked goods, like a twinkie. Those things last forever, right?)
. I have already read one of the books on that list, and it's not even summer yet
(which means I have my life together and can add more books to my goal this year, right? That's not delusional at all.)
!
I didn't watch any movies this month! I know, I'm shocked, too. Though I have started rewatching Doctor Who cuz I'm a nerd, and I love that show. What's new?
novel aka what I've been pouring my soul into
I've been editing
Behind the Glass
, and if you read my
Beautiful People
post, you know that I have been growing weary of the mess that is STILL my novel. I know it's getting better little by little, but it sure is taking a while. They say slow and steady wins the race, but I think the rabbit was onto something:
over self-confidence and napping
.
I've been trying to focus on making my fantasy world not a carbon copy of England during the middle-ages
(because we all know there is nothing more boring)
.
This month has been huge for me. I've known that God's love is perfect and that He doesn't give up on us, but only this month have I seen how overwhelming and wild God's love for us is.
"He loves us now just as much as the moment He died on the cross for us."
It's been awesome to feel how passionate God is about us. I will never get over the fact that He knows us and still wants us.
Alright, y'all, now for the announcement:
I just got back from Hawaii!!
It was my first time going off of the mainland, and it was such an amazing trip. You can expect a post about it soon (notice how I am not giving a specific date?).
How was your month?

What have you been reading/listening to/learning?

Have you seen any good movies?

Do you like tea?

(if you say no, there is a 73% chance that I will show up at your house and help you see the truth)
Toodlepip