Sunshine Blogger Award| Third Time's the Charm + THE BOOK GODS SMILED UPON ME
I have been loving the weather. Where I live, Spring is softly sweeping through with warm rain and sunny mornings. To quote the popular fast food phrase: I'm lovin' it. I rearranged my little writing area to have more candles and flowers because Spring is in the air, and dangit, I'm going to embrace it hardcore.
Look at that new life. HECK YEAH, SPRING!!!
Spring isn't my favorite season, but I am very excited for a change of weather
(it feels like it's been gray and rainy for the past 5 years)
.

Recently I've been celebrating all things Spring. One of which, is sunshine, which brings me to to the point of today's post.
Savannah
, being the wonderful human that she is, tagged me for the
*drumroll*
Sunshine Blogger tag!!
Do you own any signed books?
Why yes, yes I do. I own exactly two.
The First Book
: Even though I've gone to quite a few author signings
(a post on that coming soon)
, I am not rich
(a word which here means "I think I have a penny? Maybe. It might be a button")
, and therefore do not own any of the books that were being signed. I instead checked out the books from the library and got them signed
(which is technically vandalism, but I don't think anyone minds. ...Or knows.).
I went to a Marissa Meyers event and got the library copy of Cinder autographed, but alas, I did not have her signature for myself.

Fast-forward to a couple days ago

. I was at Goodwill, perusing the book section (where else would I be?), and I spotted a hardback copy of Cinder that looked to be in fantastic condition. So I bought it for $4. Guess what I found inside.
THE BOOK GODS HAVE SMILED UPON ME.
At first I was skeptical, because someone could have forged it just for fun, BUT THEN, I found a shiny silver Barnes&Noble sticker that pronounced it official.
The Second Book
:
For most of my reading career, Rick Riordan has been my favorite author. One of my closest friends was the best human ever and took me to a Rick Riordan event where I got a signed copy of his latest book, some merch, and GOT TO BE IN THE SAME ROOM AS HIM AND HEAR HIM SPEAK OMG OMG OMG.
What are three of the prettiest books you own?
You know what they say: true beauty is on the inside. I believe this applies to books as well, so how can we truly rank a book's prettiness based on the outside?

Just kidding.

Of course I would love to judge books based on their cover. It's one of my favorite pastimes.
BEAUTY.
In fact, the entire
Illuminae
book is just a visual masterpiece. I will sometimes take it down from my shelf, flip through it's beautiful pages, and do my best to forget what life before it was like.
That one corner SLAYS me.
I only recently noticed the detail and absolute beauty of this book cover. Also, you know, RAVEN BOYS FOREVER
(which is coincidentally what will be engraved on my tomb stone)
. I cannot believe that I missed my chance to meet the author. She was at a bookstore near me before I had read the series
(as you can imagine, this still haunts my dreams)
.
I have not read Heartless. I do not know whether or not I like Heartless. But I love the cover.
It's in really good condition.
and being a poor bookdragon with a small mole-hill of funds instead of the mountain-sized wealth required to buy nice books, I must settle for used paperbacks. My definition of "treat yo self" is splurging for a Slightly Used instead of a Very Used.
Also, raise your hand if you are a fan of simple book covers.
It's classy, sleek, but still interesting to look at

(omg I sound like an ad)

.
What are five of your favorite blogs?
My problem with this question is that I don't want to leave anyone out!! But I suppose, I will have to pick favorites because that is the life I have chosen. *dramatic sigh*
If you could re-write the ending of one book, which book would it be?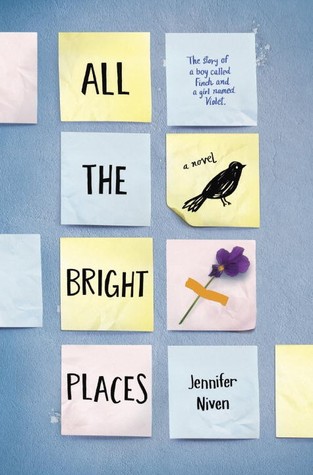 THIS BOOK BROKE MY HEART
. I AM STILL NOT OKAY. It has been months since I read this, and every time I think of it, I just get sad and mad.
Though it is a kind of "I want to rewrite it, but at the same time I wouldn't" answer. I just really wanted them to be happy, but unfortunately, the author saw fit to do a little dance of sadness on my heart.
I would rewrite everything about this book. I love the idea, but it was executed so poorly. This was one of the most annoying books I have ever read. The premise has so much potential, but it is butchered! I seriously might take a stab (haha, because it's about murder! whatever. I'm hilarious) at writing something like it. Uncommon fairytale + mafia + MURDER = the best book ever.
What is the last movie you watched, and what did you think of it?
How did you come up with the title for your blog?
It's actually a really underwhelming story. A friend was helping me set up my blog (that I started on a whim, btw), and we were struggling for a name, so we just put something random as the name (a very reliable way to name things. My firstborn will be named in a similar fashion.). An Odd Blog came out of nowhere, but it stuck, and I personally feel like it fits.
What's one of your favorite memories from 2017 (so far)?
I would like to preface this memory with the fact that I am not an arsonist. I am not a psychopath.
But:

Towards the end of January, the building next to my father's business caught fire. It was 10:30 when we rushed out the door to go make sure that his business wasn't burning down, too. When we got there, my dad disappeared to take care of his business, leaving my sister (shameless promotion because LOOK AT WHAT SHE CAN DO) and I to stand on the sidewalk and watch the fire.
Since Dad's business was next to the fire, we got to go closer than the other people who came out to watch. Let me paint you a picture: A four story building engulfed in smoke, flashing with flames. Slowly but surely, everything burned away to the bare skeleton of what it used to be. Columns of coal-black smoke coughed up from the flames, sparks shimmering into the air. I'm not going to lie. It's one of the most amazing things I've ever seen. Think of it as the most brilliant sunset you've ever seen multiplied by 10. - An excerpt from my journal.
The adrenaline and freezing January air kept me shivering the entire night. We went home around 1:00 am, and I was still dusting ash from my hair the next morning.
How is a raven like a writing desk?
Philosophers
all throughout time have pondered this question, almost more than "Why did the chicken cross the road?" But the actions of suspicious poultry do not interest me, and I would rather just have the writing desk than think about it (I need a new desk anyway. My last one was not very reliable).
Do you prefer writing by hand or typing?
Typing. For sure. My hand cramps up if I hand-write something longer than half a page, though my hand also cramps up if I write more than a page and a half on my laptop. What I would really prefer is if I could hire someone to write all my stories exactly the way I want them while feeding me. Now that is what I would prefer.
What's a story you'd like someone to do a re-telling of?
So many.
Chinese mythology.
African mythology.
ALL THE MYTHOLOGY.
Uncommon fairytales.
Classics (like Great Expectations or Oliver Twist) but in space.
Space everything.
Willy Wonka in a modern day setting. I want to see him battling legal issues and having to acquire food permits. Also, what do Oompa Loompas get payed? Or eat? I WANT TO KNOW.
Basically every mainstream fairytale, but focused on something other than the romance. I want to know more about the godmother from Cinderella, I want to see Snow White actually being the villain.
I just really love fairytales, but I also really don't care about smooching.

Give me better retellings.

I would love to see dragons retold in a better light. Like, if they are as intelligent as some books claim they are, then why can't they have book clubs?? And get together to have tea and crumpets?? Can't they have lives, too?
OH OH OH!!
I adore the representation of dragons in this book.
Okay, that's all I got for you today. Thank you again to Savannah! This was a really fun tag.
&
Do you own any autographed books? What is your favorite book that you own

(or favorite-ish. Picking a favorite would require a powerpoint presentation and at least two years to decide)

? What is a retelling you would love to see?

How do you think a raven is like a writing desk?

(I need your help on this one).
Toodlepip