5 Reasons Why I Write| POWER (oh, and inspiring people or whatever)
I am a writer.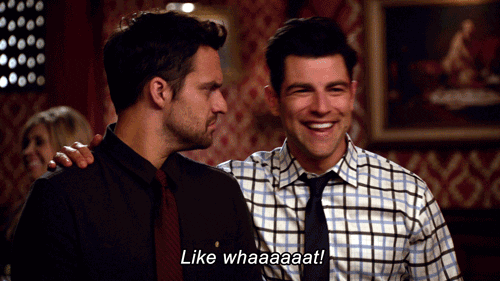 This is not an unknown fact.
I shout about it to the internet, my family, and strangers on the street. I love writing. Ever since I told my first story
(We use the term "story" here very loosely. I was about 4, and I'm pretty sure it was 85% plagiarism)
, I have been in love with writing and stories. Can I get an amen from all my writer friends??
(come on, fam, don't leave me hanging)
The other day, someone (We use the term "someone" here loosely. It was someone I have never met, but I talk to over the internet. #safetyfirstkids) asked me something that made me think really hard (or as hard as I can think, which is probably comparable to your average semi-aquatic mammal).
Someone-Who-Shall-Not-Be-Named: Hey, you know how you're internally screaming all the time because you have too many writing projects going on?
Me: Um...
Someone-Who-Shall-Not-Be-Named: And how you're so frustrated with editing/plotting/basically every area of writing a book?
Me: Do you have a point to this other than reminding me of my pain?
Someone-Who-Shall-Not-Be-Named: Why do you do it? What makes you love writing so much that you go through all of that?
Me
: Well obviously, I have a non-fatal brain disease that just sucks away all common sense.
But seriously.
Why do we do it? Why do we put ourselves through endless hours of work, tears, research about things that should probably land us in jail, and sometimes blood
(depending on how prone to paper cuts you are...).
I have spent some time thinking about the question, and I have come up with a few answers.
Because words have power.
And who doesn't love power? My long-term goal is definitely to harness any literary power I possess and conquer a small island to retire to (I know I should probably dream bigger and go for world domination, but that seems like it won't fit with my schedule. I only have Fridays open, and that doesn't leave time for conquering the whole world. Plus, a lot of the world is really hot or really cold. Pass.), but until then, I'm talking about a more subtle-power.
It's amazing what the written word can do. It can reduce people to tears, it can change their mind about something, it can validate a whole generation, it can make the impossible seem real. The list goes on for miles. Words are a dangerous and powerful thing, and when used correctly, they can shape people.
Because I have stories to tell.
Storytime: When I was a tiny human and couldn't read, I would pick up a book and "read". I would look at the pictures and make a guess of what was going on. My favorite to "read" was Little House in the Big Wood.
This picture inspired hours of storytelling. That's how I occupied my days, making up tales of epic proportions and telling them over and over until I was happy with them. I have so many stories to write even now
(25 to be exact).
Storytelling has always been a part of who I am, and I can't imagine myself without it.
Because I want to make others dream.
You know that moment when you're reading an amazing book and you picture yourself right beside the heroes, tagging along in all the shenanigans. Maybe you don't actually picture yourself there, but you wish that you could go on an adventure as grand as that with friends as hilarious (or psychotic, depending on what book you're reading).
I want others to imagine what would have happened if something had changed; what would have happened if someone died (who am I kidding, everyone dies), what about if a meteor crashed into the main characters and now they have Spidey Senses.
When readers do that, they care enough about the story to spend their precious brain cells imagining the story further.
Because we need better books to read.
I am a normal, rational teenager
(oh stop laughing, Jerry).
I don't think I am alone in the fact that almost all of YA fiction makes me want to put all the books in one big pile and set them on fire.
Plot twists are basically just a random fact thrown into the story, and a closeup of the audience gasping.
Foreshadowing is more like a-page-beForeshadowing.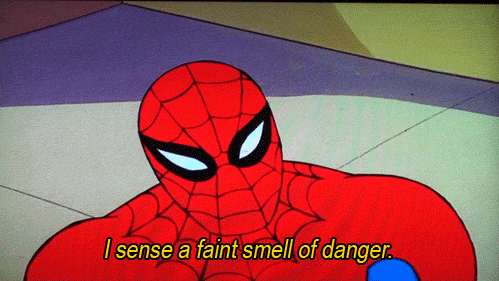 YA foreshadowing
Every dystopian novel seems to follow the same formula. I understand that the formula works and that's what people buy, but what about originality, people.
Basically any bestselling dystopian novel.
I want to write a book that I want to read. I want to write a book where the main character sees a semi-attractive boy and is not immediately convinced that they are soulmates
(I understand that he has the cheekbones of a British man. Heck, he may even be British, BUT YOU DON'T KNOW HIM)
.
We need:
Books that challenge us.
Books that promote all that is good in the world.
Books that don't promote feasting on fries at 3 am like the rebellious teen you think you are (honestly, you'll ruin your breakfast if you do that).
Books that have a cast of characters that aren't all super attractive in a cute and quirky way (only 1% of the population looked adorable when they were a teen).
Books that don't promote teen crime.

Because if I didn't, I would die.
If I did not write, my mind would go on hyperdrive from all the ideas bouncing around all the time, and then it would get tired and crash, and boom, I'm dead. This is a fact. A group of scientists just confirmed it.
And there you have it: 5 reasons why I love writing. I can finally answer Someone-Who-Shall-Not-Be-Named (or better yet, just send them this post because dang, I do not want to write this twice).
Why do you love (insert your profession or hobby here)??

What was one of the first books you ever read? And does anyone want to help me conquer a small island? It turns out I am not very threatening (I'm like...5'1") and I need someone to back me up.
Toodlepip