Christmas Blog Post Ideas Blog Post (Are you confused yet? Because I am)
Story Time: I wanted to write another Christmas themed post, but unfortunately, my little hamster brain was all Christmassed out. I hopped on the Google and searched "Christmas blog post ideas" to get inspired. They were inspiring.
You are headed to a Christmas cookie party, but as a cookie. What are you?
Um, don't cookies get eaten at Christmas parties? This sounds very dangerous.
Talk about finding out Santa wasn't real. How did it happen? What did you feel?
What?! Santa's not real??
I never actually believed in Santa. I was the 5 year old that went around telling all the other kids that their childhood hero was a lie. I'm a monster.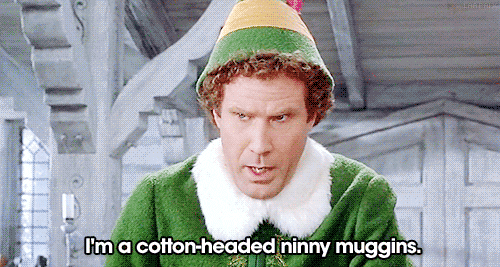 Share a tradition you want to start in your own home one day.
Putting the tree up the day after Thanksgiving. That day shall be sacred in my household, known as the day of merriment and holiday cheer for all. Also glitter. There should be silver glitter everywhere. If you do not leave my household looking like a confused disco ball, then I will have failed.
The most dreadful part of the holidays is...
the songs. I love Christmas songs, but most traditional Christmas songs that become the world's national
anthem
for the month of December have been ruined for me by years of hearing them over and over.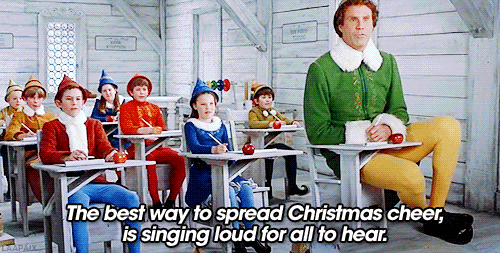 OR YOU CAN NOT.
I would rather have my books burned than listen to
Do You Hear What I Hear?
one more time (this is an
exaggeration
. Do not take this as an invitation to burn my books. If you touch my bookshelf, you will face my wrath. I am armed with three sporks. Go ahead. Fight me).
Give This, Not That gift guide
You know how your 3 year old nieces and nephews want all the latest action figures? Give them socks. I promise you they will thank you when they are 20. In fact, give everyone socks.
If you were Santa, what would you want to find on the plate awaiting you at the bottom of the chimney?
My own presents. BECAUSE SANTA DESERVES GIFTS TOO. Just anything but an open fire.
What holiday decor do you collect without apology?
Couldn't resist.

Sweaters. I wouldn't say it's so much a collection as it is a lifestyle.




What books are on your literary Christmas list this year?
If your year was going to be encapsulated in a snow globe, what would be included inside?
Books. Stress. Desserts. Tea. My laptop. More tea.
And that concludes my "Christmas Blog Post Ideas" blog post. #blogception
What is your favorite part about Christmas? When do you put up your tree (

or other assorted shrubbery. For a while, our Christmas tree was a dead potted plant. #sadtruth

)?

And the most important question of all:

What kind of cookie would you be?