10 Books to Get You in the Holiday Mood| Classics, Magic, and JUST ALL THE WINTER-Y THINGS
Because it's December, the blogging world has blown up with posts of snow and Christmas and lots of Holly Jolly. Therefore, just like the Christmas lemming I am, I decided to write a post that fits right into that notch.
Christmas has consumed every part of my life, and that includes one of the biggest parts of my life (who am I kidding, it's all my life is).
Reading.
And because I know you all are dying to hear my Winter recommendations, I thought I would be benevolent enough to bless you with this.
To fully get the true experience of the Christmas spirit, go ahead and listen to this song while you read. You're welcome.
I feel as though it is my duty to mention the classics. I'm a sucker for Christmas cliches.
A Christmas Carol: For the longest time, this book scared me, but then I learned to embrace the ghosts and horrifying imagery that came from superb description and my wild imagination. I would love to see a retelling of this from the ghosts perspective. What else have they done? Who else have they haunted? Do they get together with other ghosts for tea on Wednesdays to chat about ghostly things? But I'm getting off track. A Christmas Carol is the perfect classic to put you right in the holiday spirit of gift giving and being kind to others (otherwise there is a 73% chance ghosts will show up and terrorize you. Take my word for it).
The Gift of the Magi
: One word: Memories. Every Christmas Eve, by the light of our dusty fireplace, my family would curl up on a couch and read
The Gift of the Magi
together. It's my favorite holiday story. I still find the whole situation hilarious. And
this skit
doesn't help but make it even more hilarious.
How the Grinch Stole Christmas: Yes, this is a children's book. Yes, I am over the age of 6. Yes, this is one of my favorite books.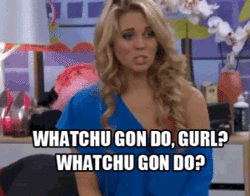 The Grinch is kind of my favorite character ever. I relate to him so much.
Not only is the Grinch terribly fun for all ages, but it's perfect for reciting at people when you don't know what else to say.


I suppose this is another classic, but I wanted it to be separate because it's special like that. As I'm sure you can tell by the cover, The Lion, the Witch, and the Wardrobe is seeped in winter, snow, and FATHER CHRISTMAS!!
I highly doubt that out of all my followers, I am the only one who grew up reading the
Chronicles of Narnia,
so take this holiday as a perfect opportunity to revisit a childhood favorite. We all know you were searching for the perfect occasion to dive back into the wardrobe. Don't even try to deny it.
Another classic, but it's not specifically a Christmas classic! So it gets to have it's own little category, too.
If you've been with me for longer than a week, you're sure to know my love for Jo March. She is the literary character that I relate most to. Everyone in my family fits into one of the personalities of the girls. I've always felt as though Little Women was an alternate portrayal of my family. And it is also sprinkled with it's own dose of merriment and cheer, perfectly fitting the description of: Holiday Book to Read When It's Snowing.
Confession: I haven't actually read this.
THOUGH IT IS ON MY LIBRARY PILE, WAITING TO BE READ, so don't sue me. The cover looked frosty and winter-y. Also, that title definately screams "I am a winter book!". If it is not, then the book is to blame for my faulty recommendation.
Just give me a moment with my nostalgia.
...
...
Thank you, that's good. The Magic-keepers series holds a special place in my heart as being one of my first introductions to the fantastical world of magic. The first book is stuffed to the brim with snow and Russian Magicians and white tigers (which is my favorite animal because of this book). There are also polar bears, creepy sorcerers, and skateboards. JUST READ IT ALREADY.
I don't think this is technically a Holiday book, but I couldn't think of anything else. I mean, there's snow in this, right? Right? Close enough. Read this for all your winter wonderland needs (or at least a mention of snow? I'm 13% sure that I should have done more research for this. Whatever, no one will notice).
I actually haven't read this one either. I know, I'm a horrible holiday joy killer who doesn't read the right books. BUT ONE DAY I WILL. And that's all that counts.
So this has a Russian vibe, and I'm assuming there is...winter. Probably. At least once. Maybe.
This is my favorite Christmas book ever.
I'm pretty sure everyone should read this on Christmas Eve because if you don't believe in Santa Claus, then goshdarnit, after this book you will. Letters from Father Christmas positively sparkles with Christmas cheer. Whenever I read it, I feel like I should be by a Christmas tree drinking hot chocolate. Though, to be fair, that's how I feel 98% of the time.
What are your favorite holiday books?

Are there any childhood books you've recently discovered again?

Are you excited for Christmas? (

Do you wish you had snow as much as I do? And for those of you who do have snow, do you know how lucky you are?

BECAUSE YOU SHOULD COUNT YOUR BLESSINGS EVERY DAY, and there would be one blessing at the top of that list. 1. Snow. The end. That is the only blessing you need

)

.
Toodlepip