NaNoWriMo For the Win
Well, November is here, and with it comes candy discounts, Thanksgiving, and even more pumpkin spice everything. Oh, and uhh...One more thing... What was it?
Oh that's right.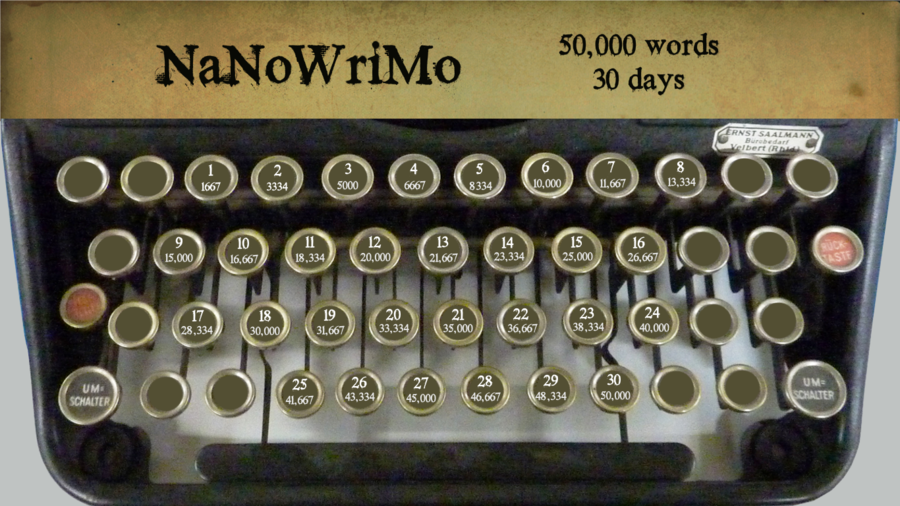 NANOWRIMO
Since I already did it last year (and won, yay me), my family already knows how much of a recluse I'll be, typing furiously into the late hours of the night, gulping down caffeinated drinks like there's no tomorrow. My friends that don't know about NaNoWriMo are about fed up with my fangirling and freaking out, but that's okay because soon they'll have to pick up the pieces of my emotional breakdown.
For the first week or so, I'll be fine, relishing in all things NaNoWriMo, then slowly, I'll get caught up in the metaphorical hurricane of editing, and I will want nothing more than to go back and delete all my work, starting anew.
Of course, for what little sanity I have left, I will refrain from doing so, but it will cause me extreme pain.
Then after a couple more days of vigorously pushing through the editing blues, I'll begin to reread snippets and marvel in my writing prowess.
Slowly, but surely, I'll work my way through my questionably structured plot and weak characters, telling myself that it's perfect in it's own special way until I'm rocking back and forth in a straitjacket.
In conclusion, NaNoWriMo is a crazy,
wonderful, insanely fun month full of sweatpants, staying home, and social reclusiveness that I am so glad is here.
Today is a happy day, a happy day indeed.
Cheers, my friends, and good luck.
Toodlepip